Trust Your Business in the Hands of the Area's Premier Installer of Commercial Door Locks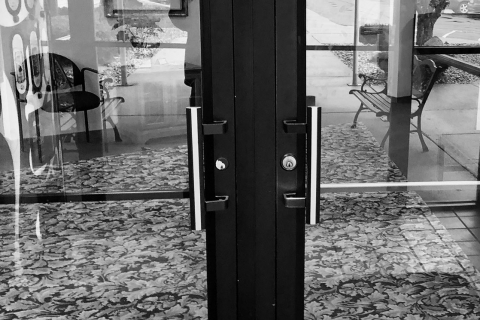 If you're a business owner, you almost certainly understand the importance of commercial door locks. Whether you're a small, local business or a national manufacturing facility, you know that it's essential to secure your premises and safeguard the products stored within. As your property's first line of defense, locks allow you to be relatively confident in the fact that you're keeping unwanted "visitors" out. From tough, high-security locks and master key systems to power door openers and push bars, the team at Michigan Security & Lock has years of experience installing – and maintaining – the industry's best commercial door products.
With the ability to serve customers throughout Michigan, Michigan Security & Lock has earned a reputation for quick, reliable, and high-quality commercial locksmith services. Our experienced team can provide a number of services, including the installation of commercial door locks, restricted key systems, and power door openers. In addition to this, we provide prompt lockout and door repair services. Because of our wide range of capabilities, we've come to be the most trusted locksmith in Kalamazoo, Battle Creek, Grand Rapids, and beyond.
At Michigan Security & Lock, we strive to provide our customers with the products, services, and information that they need to secure their business' properties. Guided by our code of ethics, we're absolutely committed to operating with honesty and integrity. When you call us, you can count on being treated fairly and educated about the various options available to you. If you've been searching for a new commercial locksmith, we encourage you to browse our website, learn more about our company, and call us to discuss the issues that you're experiencing. Our team will be happy to investigate options, provide product pricing, and assist you in any way possible.