Safeguard Your Home – and Family – with Intercom and CCTV Systems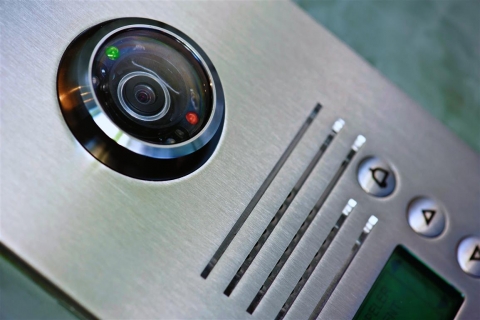 When it comes to protecting your home, there are a number of tried and true methods: intercom systems, CCTV systems, and high-security locks. Your home contains everything that is important to you: your valuables, your information, and – above all else – your family. Because of this, it deserves special care. It deserves special attention. Most of all, it deserves special security considerations. With a few simple products – available from Michigan Security & Lock – you can gain peace of mind and ensure that your belongings – and beloveds – are protected. In today's post, we're going to look at a handful of ways that we can help you secure your home.
Security Cameras
Providing you with a way to monitor your home and its surroundings, CCTV cameras are a great way to stay aware of what's happening in – and around – your home. With the increased awareness, you can rest easier knowing that the entirety of your property is viewable at any moment.
Intercom Systems
If you're concerned about unwanted guests or – let's be honest – solicitors, an intercom system is a great option. A proven way to screen visitors, these systems allow you to be aware of who is knocking at your door and – more importantly – afford you the opportunity to turn them away.
High-Security Locks
When you need high-grade protection, high-security locks from Medeco and Schlage are the way to go. Much more challenging to defeat than traditional residential locks, these locks feature locking sidebars, finger pins, and rugged construction, creating another layer of security between your family and potential intruders.
At Michigan Security & Lock, we're committed to giving our customers peace of mind. Whether you're looking to secure your home or business, you can count on us to deliver the products and services that you need. If you're interested in learning more about our residential security offerings, contact us today!