Let Us Keep Your Business Safe with High-Quality Commercial Security Solutions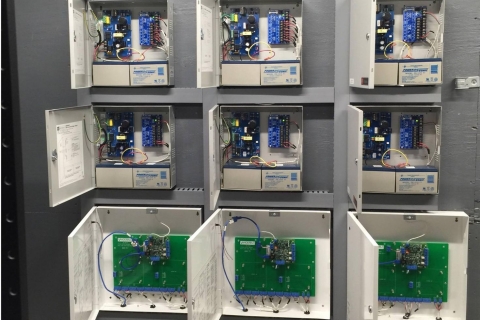 When it comes to protecting your business, it is essential that you investigate the benefits offered by commercial security solutions. Whether you're a small, local business or a massive, multinational operation, Michigan Security & Lock has the expertise, experience, and personnel necessary to secure your property. Offering a wide range of security products, including CCTV and keyless door locks, we will work closely with you to understand your concerns and – more importantly – address them by implementing lasting, reliable solutions. In today's post, we're going to take a closer look at a few of the solutions that we offer that are sure to help keep your business safe.
CCTV Systems
CCTV systems are one of the most popular commercial security products. Allowing you to closely monitor your property's grounds, they help to prevent theft and injury and – even better – work to discourage criminal activity.
Access Control Systems
Access control systems help you keep track of the people who enter and leave your building. These types of entry systems are a great way to pinpoint potential security issues. More importantly, they help you keep unwanted – and unauthorized – people from entering restricted areas inside your building.
Electronic Door Hardware
With the ability to integrate electronic door hardware into a wide range of access control systems, Michigan Security & Lock can help you identify and install the most effective solution for your business.
At Michigan Security & Lock, we have the ability to source, install, and configure a wide range of high-quality commercial security solutions. Committed to acting as the most dependable commercial locksmith in Kalamazoo, Michigan – and all of West Michigan – we pride ourselves on providing prompt, thorough, and cost-effective service. If you're searching for ways to secure your property, contact us today to learn how we can help.