Dealing with Lost Car Keys? Call the Area's Leading 24-Hour Locksmith, Michigan Security & Lock!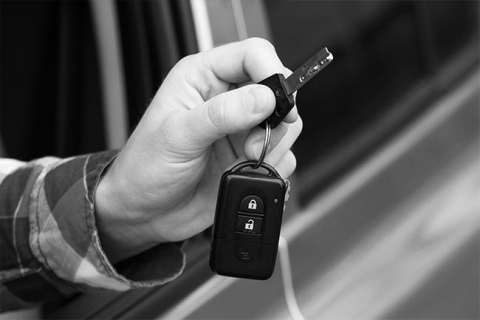 Lost car keys can be a huge inconvenience, forcing you to find a spare set or – worst case scenario – contacting a locksmith to have new keys created. It can be a real hassle finding the time, money, and opportunity to have a professional look at your vehicle, determine the correct key, and generate a new transponder key for your vehicle. Here at Michigan Security & Lock, we know how challenging it can be. Because of that, we aim to make the process easy, simple, and affordable. Whether you're able to bring your car to us or you need us to dispatch a technician to your location, you can count on us to deliver timely service. In today's post, we're going to talk about a few of the automotive services that we offer.
Keying and rekeying
If you need to change your car's ignition or you're dealing with lost car keys, our team can help. Offering the area's most affordable 24-hour locksmith services, we can create new keys if you've lost or damaged your current keys. In the event that your keys were stolen, we can also rekey your doors and ignition.
Transponder keys
Transponder keys can be a little more challenging, as they offer increased security over traditional metal keys. If your vehicle was manufactured after 1995, it likely contains a transponder chip. With top-of-the-line equipment and in-depth training, our technicians are able to cut and program most transponder keys.
At Michigan Security & Lock, we strive to make sure that all of our customers receive the service that they need in a timely, professional manner. Working around the clock, you can count on us to help you with home, auto, and business lockouts. If you've been searching for a dependable, trustworthy locksmith, contact us today to discuss your needs!