Commercial Security Products and Services from Kalamazoo's Most Trusted Source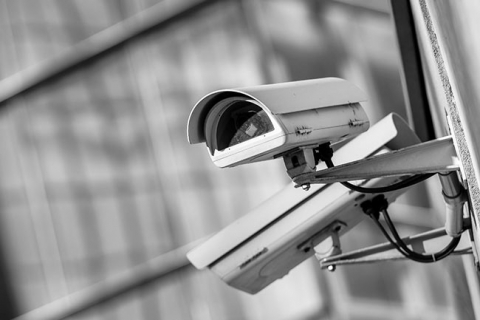 Commercial security is an essential part of running any business. The security of your employees, your products, your equipment, and much more all depend on the measures that you take to safeguard your property. Whether you're installing intercom systems to screen visitors, CCTV systems to monitor activity, or electronic door hardware to restrict unauthorized movement, there are a number of products that can be utilized to maintain – and enhance – the safety of your building. But, how do you know which companies to work with? How do you know which locksmiths and security providers are the most capable? In today's post, we're going to look at a few of the reasons why the team at Michigan Security & Lock is the obvious choice.
The team
The team at Michigan Security & Lock is the best trained and best equipped in the area. Undergoing monthly training covering the latest commercial security products, they are held to a strict code of ethics and – for your peace of mind – they are all screened, bonded, and insured.
The products
When it comes to security, you're only as good as the weakest product in your system. Michigan Security & Lock carries the absolute best products from the absolute best manufacturers in the business: Assa Abloy, Schlage, Medeco, and Allegion.
The reputation
Over the years, we've built our reputation on our ability to meet – and exceed – our customers' expectations. We understand that customers need to trust their security providers, they need to feel confident in our ability to address the challenges they're facing.
At Michigan Security & Lock, we know that commercial security can be confusing. To make things easy, our team will assess your needs, discuss possible solutions, and work with you to find the security products that you need. If you've been searching for ways to secure your premises, safeguard your products, and keep your employees safe, contact us today to learn how we can help.